Mission:
Living Tree Academy's mission is to give children and their families a promising future by providing access to educational opportunities worldwide.
Who Are We?
Living Tree Academy is a group of volunteers who are followers of the Lord Jesus Christ and believe the Bible to be the Word of God. Our service is to provide both biblical and academic education which are essential to an individual's learning and growth.
Why Belize?
The Belize government and people encourages and supports joint biblical and academic education. The country also recognizes Jesus Christ as described in the Belizean National Prayer.
Overview:
As an organization, Living Tree Academy has been working in Belize since 2003 to help children gain access to education through individual sponsorship and funding assistance to schools in need. In order to best accomplish our goals for helping children and young people, LTA began a work in Ambergris Caye, Belize to build a campus.
Living Tree Academy is dedicated to empowering young people
to achieve their full potential and
live a life that is truly more than abundant.
Our beginning:
Living Tree Academy was founded on the principle that in order for a child to reach their full potential in life, they have to be given the best educational opportunities.  After reviewing locations throughout the world, it became apparent that the children in the most remote locations lacked access to these educational opportunities.  LTA initially chose the country of Belize due to superior commitment from the government supporting early education of their children.  In addition, Belize has multiple villages and towns in remote locations which can benefit immeasurably from the smallest amount of assistance. By applying the lessons learned in Belize, LTA is positioned to emulate this success story in other countries around the world.
Established in Belize:
Over the last few years, Living Tree Academy has initiated many different programs to meet the needs of children in Belize.  LTA currently assists children and families regardless of race, creed or gender. Thanks to our committed sponsors and donors, children have a brighter future and hope of realizing their lifetime goals.  This means they now have access to resources, educational assistance, higher level education and other services for their individual development.  LTA initiatives teach children how to become the future leaders and professionals in education, health, government, science, business and social development, thus ending the cycle of poverty.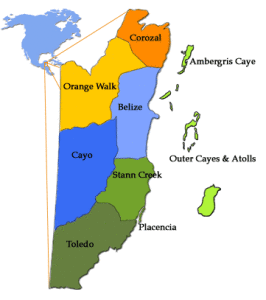 Curriculum:
Academic Empowerment
Living Tree Academy's  seeks to instill within the student a genuine love for learning while fully equipping them with the skills needed for successful living. The academic experience is driven by educators whose excitement for their subject combined with their care for their students inspires a child to understanding and action.
Recognizing the invaluable role that parents play in their child's education, teachers seek to work in cooperation with families to nurture and guide the students' development.
The course of study is designed to build a student's mastery of the core subjects in preparation for college acceptance worldwide. Beyond the traditional disciplines, however, students are trained in the life skills enabling them to thrive in the world of tomorrow. These lessons in living encompass the full spectrum of social skills, communication, health, fitness, the arts, and humanities.